Have visited this site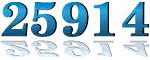 Count Stats Visits
OFFICIAL MOTTO:
WE SERVE

SLOGAN :
Liberty
Intelligence
Our Nation's Safety

OFFICIAL COLORS :
PURPLE AND GOLD

Purple stands for loyalty to friends, and for integrity of mind and heart Gold symbolizes sincerity of purpose, liberality in judgement, purity in life, and generosity in mind, heart and purse to those in need.
Welcome to the Oceanside Sea Lions Club!
We meet on the:
1st and 3rd Tuesday
from 7-8 pm





The Oceanside Sea Lions is one of the over 46,000 local clubs and more than 1.4 million members in over 200 countries around the world. Melvin Jones started the first Lions Club in Chicago in 1917.
Since 1923, when Helen Keller challenged the Lions to become the "Knights of the Blind", sight conservation has been the primary mission of the Lions. Throughout the world, Lions have dedicated themselves to take up Miss Keller's challenge.
The Oceanside Sea Lions have taken this challenge to heart. Since the 1960's (with the help of generous local eye doctors), they have furnished eyeglasses for thousands of children in the Oceanside, California area. In addition, they have sent several people to the Southern California Lions' Eye Institute in Santa Monica for eye operations performed by highly skilled surgeons at little or not cost to the recipients.
We also support many local organizations such as Local Schools, Lion Camps at Teresita Pines, Oceanside Pacific Kiwanis Beach Fun Day, Brother Bennos, and more. As you may have guessed, all this takes time and money. To achieve these goals, the Sea Lions have three major fundraisers annually.

Since 1981, we have sponsored the Miss Oceanside Pageant. This pageant provides great talent and develop self esteem. And in 2010 we added the Miss Teen Oceanside Scholarship Pageant. The event became known as Miss Oceanside & Miss Teen Oceanside Scholarship Pageant starting 2010. The winners become goodwill ambassadors to the City of Oceanside, Oceanside Chamber of Commerce and Oceanside Sea Lions Club. Our next annual fundraiser is fun for the whole family "Bowl for the Blind". Another great fundraiser is "White Cane Days" where Lions members go to the public and solicit funds. Keep a look out for Lions at your local shopping centers. The Lions Club is constantly looking for new and fun ideas for fund-raising and new members to help us with this exciting undertakings.

If you are interested in seeing how the men and women of Oceanside Sea Lions Club work, please fill out the attached form. "Come join the fun" and support the citizens of your community.

Officers & Board of Directors 2017-2018
OFFICERS
| | |
| --- | --- |
| President | Lion Liz Latasa |
| Immediate Past President | Lion Jackie Knapp |
| Vice President | Lion Pam Pahnke |
| Acting Secretary | Lion Pam Pahnke |
| Treasurer | Lion Carol Boyer |
| Tail Twister | Lion Dennis Sisneros |
| Lion Tamer | Lion |

BOARD OF DIRECTORS
| | |
| --- | --- |
| 1-year | Lion James Brown & Lion Grace Rosenbarker |
| 2-year | Lion Zucette Lumabas & Lion Karen Zornes |
| Membership | Lion Jackie Knapp |
STANDING COMMITTEES:
LIONS COMMITTEES: 2017-2018
Eyesight Chair
Lion Rose Lewis
Bowl for the Blind Chair
Lion Carol Boyer
White Cane Days Chair
Lion James Brown
Visitation Chair
Lion Liz Latasa
Pageant
Chairman Lion Bonnie Mitchell
Co-chair: Lion Zucette Lumabas
Liaison & Coordinator:
Lion Pam Pahnke
Christmas Party Chair
Lion Jackie Knapp
Press Relation Officer
Lion Pam Pahnke
Website
Lion Zucette Lumabas

Miss Oceanside & Miss Teen Oceanside Scholarship Pageant 2018 will be held on Saturday April 14, 2018 at 6pm at James Truax Performing Arts, El Camino High School, 400 Rancho Del Oro, Oceanside, CA.
The orientation meeting for the 2018 Miss Oceanside and Miss Teen Oceanside pageant will be held on Wed, Jan. 31st at 6:30 pm at the Mission Branch Library, 3861 Mission Avenue, Oceanside. Call Pam Pahnke at 760-434-3397 for more information. Pageant date: April 14th at 6:00 pm.